This guide will help you to switch Lemin Invisible Captcha to Lemin Boxed or Integrated Captcha effortlessly.
1. Changes in Code Base
You should move the code (sending validation to your backend server) to the form submit function. Kindly see the following specific document.
2. Change the UI type of the Lemin Captcha
1. Go to your company dashboard and click the My Products button

2. Click the edit button for a specific captcha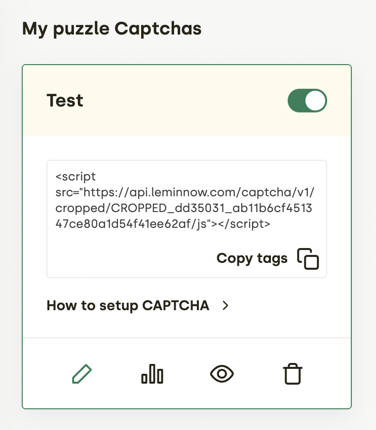 3. Change UI Type to Boxed or integrated and save the captcha settings
Voila! Your captcha is now Integrated or Boxed type!